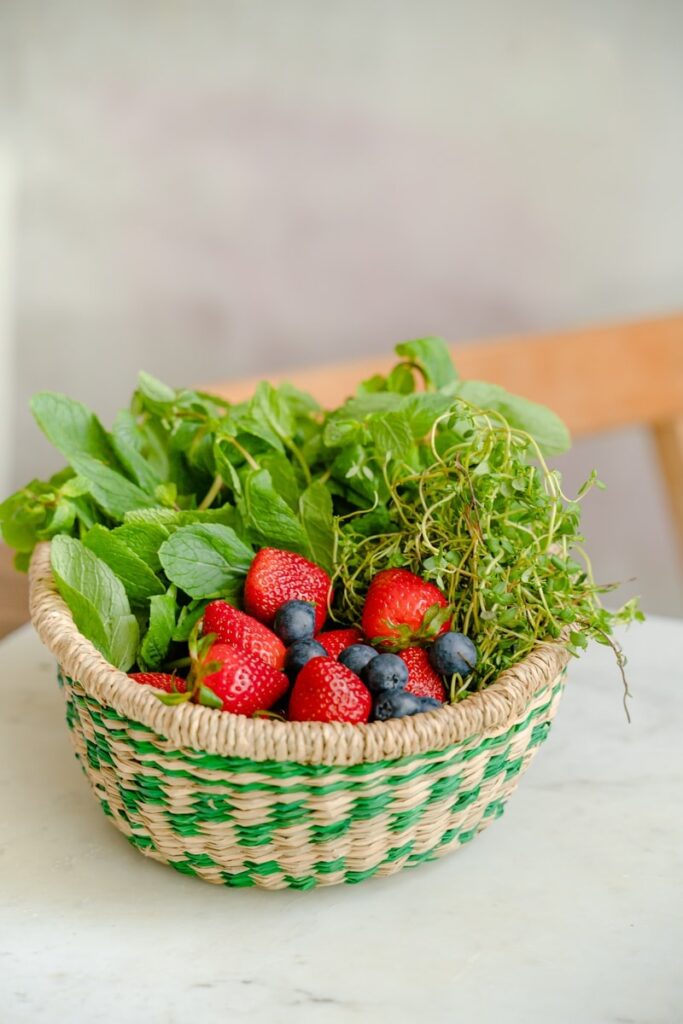 The Winter season has finally arrived, we only have more than just a few hours of daylight—all the fresh fruits and vegetables of summer disappear.
When the temperature falls, people can feel sleepy or lethargic during the winter. Because the metabolic activity of an individual's body slows down to conserve energy and keep the body warm.
Preparation for winter does not just include warm clothes and room heaters, food is also an essential part of it. I understand your pain when many favorite summer superfoods like blueberries and tomatoes lose. But the good news is the cold season is also full of winter superfoods to boost up immunity quickly and keep the body warm during winters.
What is a superfood?
A kind of food is generally considered as superfood star status when it delivers large amounts of vitamins and minerals with antioxidant power, is linked to the prevention of a disease, or is thought to offer several health benefits. In short, superfoods deliver their nutritional promises to our health than normal foods.
The following winter superfoods are all in-season during the winter months, just go to the grocery shelves to pick them up.
1. GINGER
Ginger is best known for having thermogenic properties that help in keeping the body warm during winters. It also helps in enhancing metabolism and aids blood flow.
For centuries, ginger also has been proven to improve digestion, soothe upset stomachs, and boost your immune system. It's available all seasons, but the freshest roots are likely to be harvested in the winter months.
Ginger has a pretty potent flavor, it goes great in Asian-inspired dishes like stir fry, or steeped in hot water as a fresh ginger tea.
2. Winter Squash
This is a winter superfood. It is abundant beginning in early fall and lasts all through winter. Eating winter squash may help decrease your blood pressure and cholesterol as it has plenty of fiber, magnesium, beta carotene, and vitamins C and B6.
Squash is also super easy to cook with. You can cook a smooth, velvety butternut squash soup spiced with nutmeg, cinnamon and use the roasted veggies as a base. Or simply dice, season, and roast in an oven for a flavorful side dish.
3. Kale
If you are low in potassium, Kale is a superfood here to provide you with that mineral during the winter. In fact, Potassium can remove excess sodium from the body to help reduce blood pressure.
For pregnant note: kale is a great source of folate, a nutrient that helps form the fetal neural tube. A cold-weather plant, it peaks mainly in fall and winter. To add more kale to your diet, swap it out for spinach in your soups, make kale chips, or shred it to make a salad.
4. Sweet potatoes
Sweet potatoes are one of my favorite cool-weather foods. It's also a great source of fiber, vitamin A, potassium, beta-carotene – an antioxidant that fights free radical damage and inflammation. Their peak season to enjoy it happens from October to December.
A baked sweet potato is a simple and yummy way for me to round out a meal. Try to add diced sweet potatoes to soups and chilis whenever you're bored of baking them. Or you can have a sweet potato toast for breakfast.
5. Cabbage
In season from late fall to early spring, cabbage is a wonder food with high amounts of vitamin C, vitamin K, potassium, and calcium. It has 92% water. This is an economical and nutrient-dense winter offering.
It's easy to add cabbage to meals. You can pair it with kielbasa and potatoes for a warm, filling soup. Or stuff it with ground meat and tomato sauce, shred it for homemade egg rolls.
6. Broccoli
Just like apples, broccoli is a surprising source of vitamin C—one cup contains more than 100% of your daily needs. Studies have shown that cruciferous vegetables like broccoli contain compounds that help to fight off cancer.
Broccoli's peak season is October to April. It is easily steamed as a side dish, but you can make it cheesy.
7. Persimmons
I know not many of you often bought a persimmon before but you should give this tiny powerhouse a shot. Despite its small size, it's a winter superfood that is incredibly nutrient-dense.
One persimmon can bring you half of your daily vitamin A needs, which is important for immune function and eye health. Persimmons are available from October to February. You can add persimmons to a salad or eat this fruit as a healthy snack after dinner.
8. Pomegranates
Pomegranate is high in polyphenols which are known to fight infection, improve heart health and memory.
Its season is from September to February. Pomegranates are delicious when you add them to daily vegan snacks. Try them sprinkled on a salad or tossed into yogurt, smoothies, and chia seed pudding.
The bottom line
The best way to consume seasonal superfoods is to incorporate them into your everyday balanced diet. And you should have regular exercise to live a healthy life, too. That way, you will boost your physical and mental strength for better productivity.