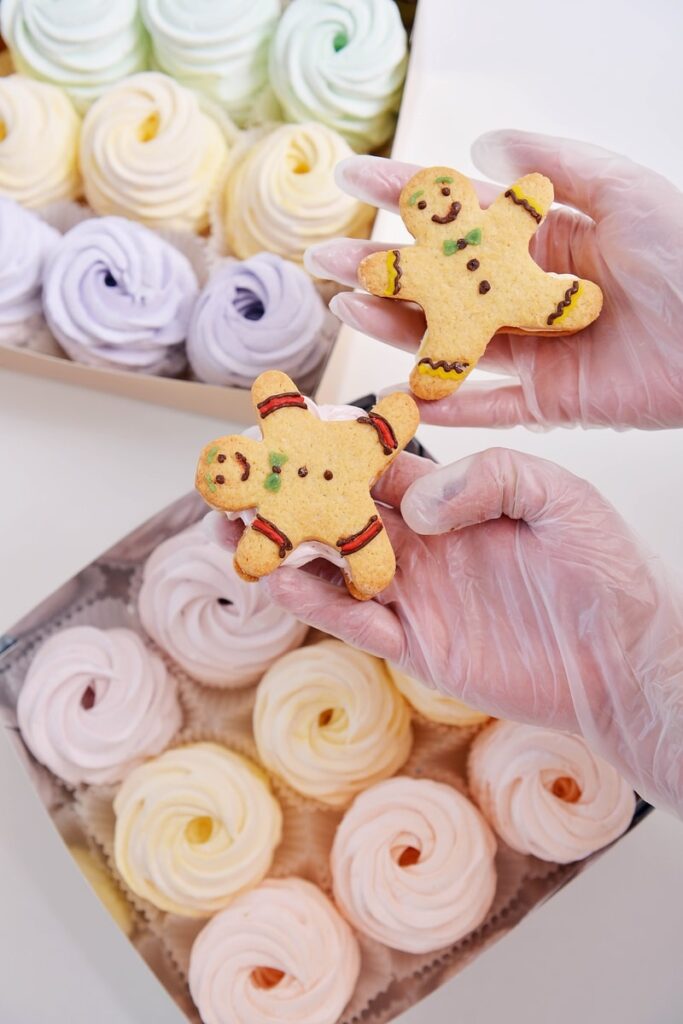 The holiday season is coming and health-conscious people everywhere are preparing themselves for two solid months of parties, feasts, and festivities. Holidays are the time that many people will gain an extra amount of weight every year.
Even though the top 1 philosophy of most people is that life should be awesome and you shouldn't restrict yourself from things you enjoy. But I believe no one wants to feel guilty after having too much unhealthy food after the holiday.
It would be helpful to make a plan to keep your healthy style more or less on track.
These are the effective steps I personally take to enjoy the holidays without weight gain and avoid ruining my healthy body.
1. Keep your daily meal routine
Holidays often stimulate people to shop more and storing so many foods at home is a root cause of overeating. This is the time to get-togethers with your friends, family so it's difficult to stick to your usual meal routine. You may likely skip healthy meals and turn to enjoy junk foods and alcohol.
To avoid holiday weight gain, make sure you still follow your regular meals.
2. Avoid the holiday stress get to you
Many people tend to eat more to cope with stress.
In fact, the holidays usually add more to your to-do list. The extra duties can be overwhelming and increase your stress levels. And when you easily see more foods, you may indulge yourself to enjoy these high-fat, high-sugar treats.
Instead of eating bad foods, find healthier options to limit your holiday stress such as exercise, meditation, or simply putting unhealthy snacks far away from your vision.
3. Full the fridge with fruits and vegetables
Many studies show that filling up on fruits and vegetables is one of the best ways to lose weight and maintain a healthy body. Low in calories and high in fiber, fruits and vegetables keep you feeling full and may limit your desire to eat more holiday treats.
4. Buy healthy snacks
Store a stash of healthy snacks is the best idea to limit the temptation of junk foods. If you can eliminate bad foods from your grocery list, it would help you more.
Fruits, veggies, nuts, whole-grain crackers, and low-fat cheese are vegan snacks to provide energy and essential minerals.
5. Don't go to a party when you're hungry
Most people save room in their stomachs so they can eat a large content when they get to the holiday party. This plan is bad because if you show up to the party ravenously hungry, you will lose all self-control and eat more calories than you really need.
Keep yourself in control by eating a handful of snacks, such as nuts or low-fat yogurt to curb your hunger before you leave the house.
6. Make a healthy plate
Holiday parties often include a buffet of food options. If you're trying to avoid holiday weight gain, force yourself to pick up a healthy plate when you hit the food line.
The best choice is filling half your plate with nonstarchy vegetables, one-quarter of your plate with healthy proteins, and the rest with your starch.
7. Restrain the holiday cocktails
Wine, eggnog, and holiday cocktails are high in empty calories and sugar. To control your weight gain, drink only one or two holiday cocktails, and then turn to water right after that.
8. Allow yourself one treat a day
You don't need to keep yourself from all sweet foods. To satisfy your need for sweets, allow yourself a day to eat things you love, and take your time to savor every bite.
9. Burn off the extra calories with exercise
Workout is one of the best ways to control the entry calories from all the holiday goodies. Taking at least a 30-minute workout every day can help you burn off the extra calories, so you can avoid the holiday weight gain.
10. Get a good night's rest
I used to sacrifice sleep to be able to join in all the activities during the holiday season. However, sleep deprivation may lead to weight gain. According to a recent study, the fewer people sleep, the more they weigh. So I stopped that habit a long time ago.
Sleep help recovers your energy after a long day, don't let the holidays deprive you of your sleep. Try to have a solid seven to nine hours each night to help prevent holiday weight gain.
Thank you for reading till the end! I hope you've found ideas for the coming holiday. If you have any ideas to avoid weight gain in holiday seasons. Please put the comment to let me know~