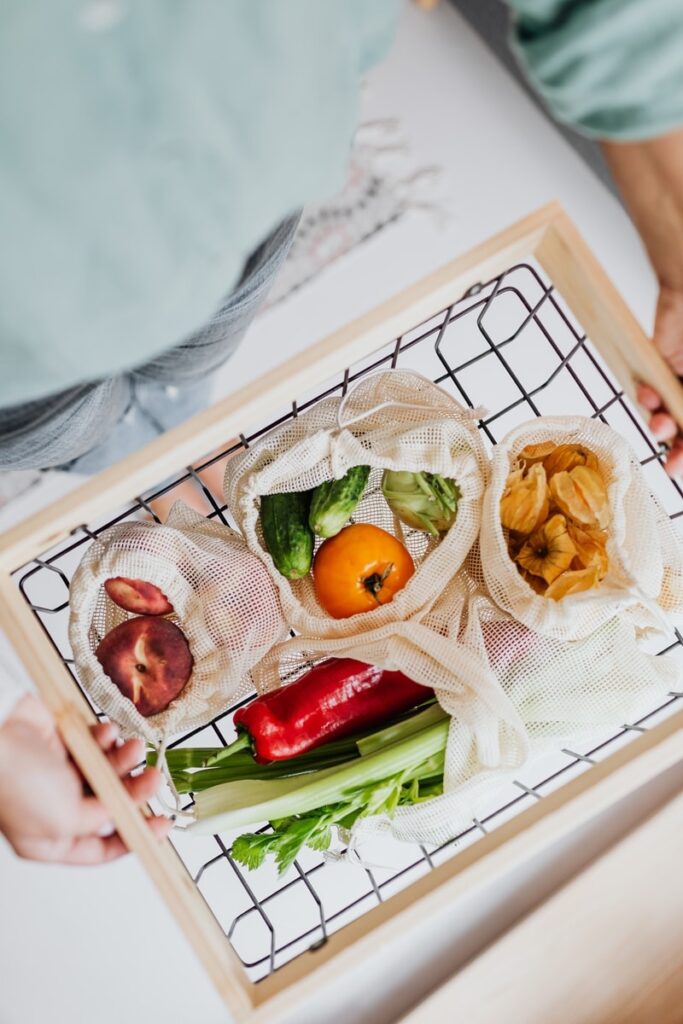 Is it possible to lose weight and maintain a healthy weight by eating a healthy salad with chicken, raspberries, tomato, and spinach?
Yes. Studies show that people who lose weight and keep it off using 4 main strategies:
Enjoy healthy foods that are low in fat and rich in fiber
Work out regularly
Weigh themselves daily
Keep a food journal to help them stay on track
How can you reach and keep a healthy body weight?
Famous dietitians from Canada advise people to achieve and keep a healthy body weight by following healthy eating and daily physical activity as parts of their everyday life. This approach includes making small changes to your eating habits and exercising over time.
1. Eat healthy foods
Select a low-fat, high-fiber diet that meets your body's nutrient needs.
Drink plenty of water each day
Eat lots of vegetables, fruits, and legumes.
Store whole grains, bread, and cereals to use as snacks
Eat some foods that have protein like fish, chicken, lean meat, legumes, nut butter at every meal.
Also include low-fat milk and dairy products, as well as some lean meat, poultry, fish, eggs
Consume fewer foods containing saturated fats and Limit intake of sugars.
Eliminate high-fat foods in exchange for low or no-fat foods.
Read food labels to compare fat, calories, and fiber content.
2. Eat regularly
Don't make your stomach full in each meal. Eat small amounts of food 3 to 4 times a day.
If you're hungry in the afternoon, go for healthy snacks (smoothies, cereal, yogurt, a hardboiled egg.
3. Eat all foods in moderation
Eat small portions.
Fill 2/3 of your plate with vegetables, fruits, beans, whole grains, and 1/3 with animal protein.
Use measuring cups, spoons, or weight scales to measure portions.
Offer your self-fav foods with low portions. If you love chocolate, you can still enjoy it as part of your healthy recipes, just eat smaller portions and less often. You can mix it with yogurt or smoothies to maintain a healthy diet.
4. Educate your body to avoid emotional eating
Emotional eating can lead you to enjoy what your body really needs. People often cool down their negative feeling by treating themselves with bad foods.
Limiting unhealthy snacks or trying to put them far away from your vision is a good way to stop absorbing food without nutrition. When you feel hungry, eat healthy foods that you enjoy.
Be mindful about what and when you eat to avoid overeating or starving yourself.
5. Set goals
Consider weight loss as a long-term goal with small achievements. Instead of focusing on your overall goal to lose 20 pounds quickly, set small goals to lose 1 to 2 pounds each week in several months.
Focus on other positive changes like dropping a dress size and limiting short-term setbacks like eating that extra piece of fried chicken at a party.
Make small changes to your eating and exercise habits.
Celebrate your successes with non-edible rewards.
6. Keep track of your success
Keep a journal to record your food choices, physical activity and help you stay on track.
Plan meals and buy ingredients for a week when you have time at weekend.
Check if your clothes are feeling looser? That's a great sign, keep up the good work!
Weigh yourself weekly (or daily) using the same scale and at the same time of day.
7. Do regular physical activities
Choose one or some activities that you enjoy. It can be walking, bike riding, gardening. In fact, regular physical activity will burn more calories and help you build muscle.
Having some hobbies to enjoy is a great way to relieve stress, help you cope with anxiety, strengthen your bones, improve your sleep, lower chronic disease risk, and have fun with friends and family.
Spending 30 to 60 minutes of physical activity each day is good enough to fill your energy and boost your health.
8. Get enough sleep
Sleeplessness can contribute to weight gain so It's important to get enough sleep. Inadequate sleep can make your body release certain hormones that can lead you to feel hungry and crave foods that are high in fat, kilojoules, and carbohydrates.
When you feel tired due to lacking of sleep, you're also more likely to eat in an effort to restore your energy levels.