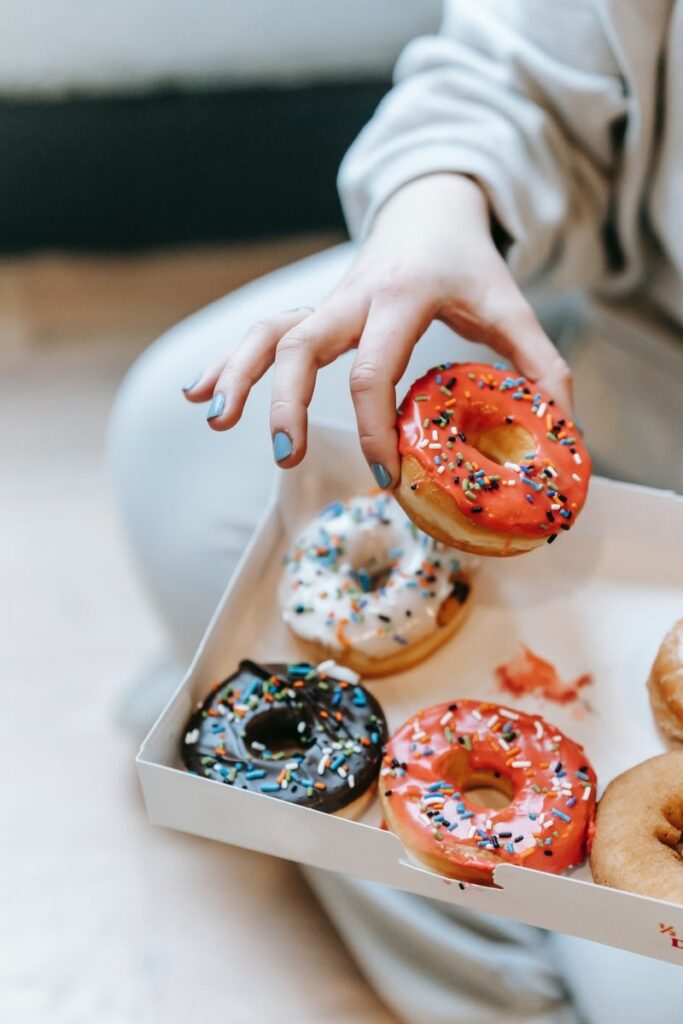 Most people want to get into a nice shape, but not many can follow a strict diet or work out regularly and it takes time as well as effort to see the result.
In this article, I'll share with you some tricks you can use to slightly reduce the amount of food you eat without feeling deprived or even really noticing.
1. Use small plates
Enjoy your meals with a big plate unconsciously stimulates you to take in more foods as you will try to make the plate full.
Turning to smaller plates and filling them up is a proven way to eat less without noticing because the same amount of food looks like more on a smaller plate.
2. Use taller and slimmer glasses
The glass with higher height makes things look larger than width, even when the volumes are the same. This makes your mind thinks that you've drunk a lot and lead to eating less, just like less food looks like more on a small plate.
Besides, you can cut down on your liquid calories when you're enjoying soft drinks by choosing taller and slimmer glasses.
3. Have breakfast with protein
The media often hypes breakfast eating as a miracle weight loss idea, but only breakfasts including ingredients that are high in protein have been proven to suppress appetite and reduce subsequent eating throughout the day.
Some great sources of plant-based protein that you can easily add to your breakfast include Oats, Chia seeds, Hemp Seeds, Quinoa, Beans.
Try adding these ingredients into your breakfast, and feel the difference.
4. Don't eat while using your phone or watching TV
Not many are aware that distracted eating leads to overeating and digestive issues. Because your stomach would function double if you do two things at the same time. The advice here is you should take twenty minutes to sit down and have a proper meal before using tech devices.
5. Don't eat foods in their package
You can't estimate how much you eat if you enjoy the foods directly from its package. When you don't notice how much you're eating, you will likely lose track and consume double or even triple the suitable amount. Make sure you get a good visual of everything you eat before taking your first bite by using a plate, or a bowl, or even a napkin.
6. Chew thoroughly
Did you ever think making small changes as chewing more can add up to weight loss and improved health? As a fact, chewing can reduce your calorie intake.
People who chew the minimum number of times before swallowing often eat substantially more at every meal than their thoroughly chewing peers.
Chewing is also the essential first step of digestion. Food must be chewed so it can be swallowed easily and properly digested when it arrives in the stomach. Chewing leaves food small enough for the gastric juices in the stomach to further degrade it and reduce it to microscopic size. This allows the nutrients and fluids to be absorbed into your gastrointestinal tract.
7. Keep snacks out of sight
Many studies demonstrate that people eat a lot more foods when they easily see and pick them up rather than put them away in a place where they can't be seen.
Research has also shown that the less likely you are to eat snacks if you have to put extra effort into removing a lid or walking to the cabinet. The extra work forces you to question the value of your action, and this gives you the opportunity to take yourself out of a decision you may regret later.
To avoid eating unhealthy snacks, keep them out of sight. On the other side, keep healthy foods displayed at easy places to reach.
Conclusion
These 7 tips are what I apply in daily life to eat less. I hope you will find them useful.
Do you have any new ideas? Please let the comments below let me know as I'd love to hear.
Thank you so much for reading till the end~