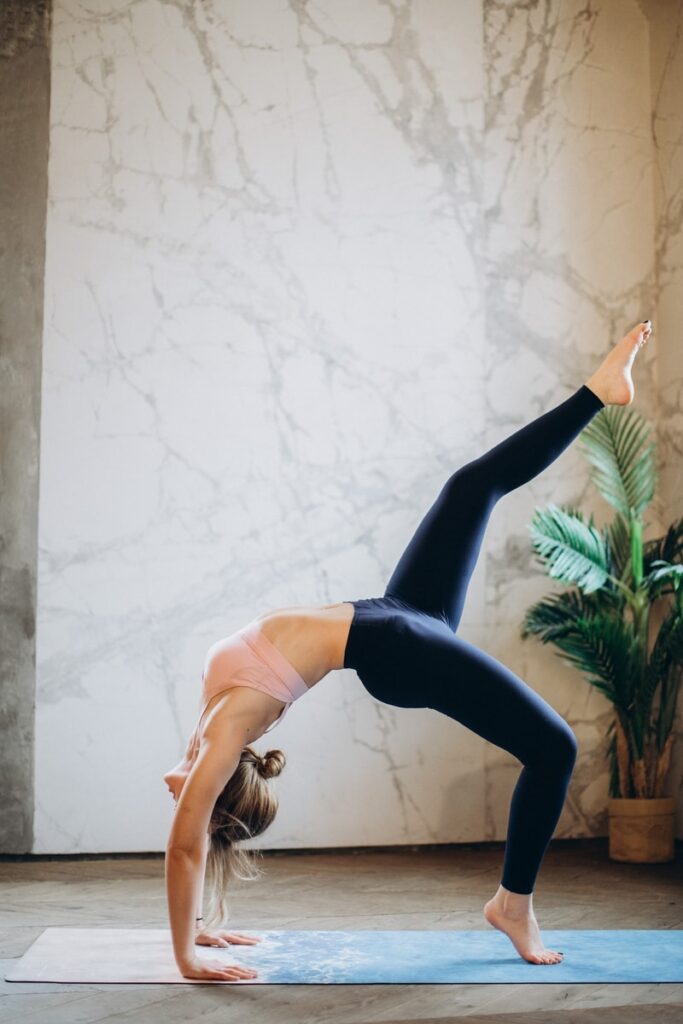 A home workout would save you much time and money rather than going to the gym. There are plenty of free at-home workout videos you can follow to get the body into nice shape and improve health.
Here are some videos I would suggest to your list for this week, and most require no equipment or just a little bit of equipment.
COMBINATION OF CARDIO AND STRENGTH
1. Cassey Ho's full one-hour POP Pilates workout.
What you need is just a mat and the difficulty level is moderate with plenty of easy moves and hard moves. This workout has a full-body focus on the core, crunching, flexibility, and mobility.
It includes 13 tracks with a 20-second break in-between each. There are two short tracks targeted to cardio as well, so you can get a good result. I do this program once a week.
2. 30-minute Barre3 workout
What you need are a mat and two small dumbbells. The difficulty level is easy to moderate.
This 30-minute barre-style workout has great functional moves, even better than the regular barre-burn pulsing you see in barre classes. This video is suitable for beginners. I like how the moves are easy to follow, there is a bit challenging but not too hard. Within 30 minutes, you will burn calories of full-body especially your arms, core, legs, and butt, with no jumping or heavyweights.
3. 25-minute bodyweight training by Barry's Bootcamp
What you need is still a mat. The difficulty level is moderate.
This is a fast-paced circuit-style training that focuses on cardio and strength. You'll turn from one move to the other quickly to get the heart rate up while burning the whole body's calories without using any weights.
The training is short and sweet, so if you want something time-saving, this is a great program to follow. There are a lot of unique moves that bring high performance.
4. 25-minute full-body boot camp workout by Tone It Up
You need two light or medium dumbbells and a mat.
The level is easy.
This little workout is fun and perfect for beginners. In just 25 minutes, the creator offers a combination of cardio and strength moves, using some light dumbbells, with some sass that helps newbies to get into easily.
CARDIO
5. 28-minute PIIT workout by Cassey Ho
The difficulty level is Hard and the equipment requirement is a mat.
During 28 minutes, this workout has a full-body focus, with lots of core, some Pilates, some jumping and working intervals, mixed with rest intervals. In order to get the most benefit, try to follow strictly during the working parts and then take a full break in the resting session. This one is completely not for beginners.
6. 30-minute BODYATTACK Express class
You can get 30 days of the service for free before considering if you should register a membership.
The difficulty level is moderate to hard.
This is a very fun cardio workout because the moves are designed to match the music perfectly. The instruction and coaching are easy to follow. It's my favorite exercise cardio, and I usually work out with this streaming class once a week. As a note, you need to wear supportive cross-training sneakers and clear your space while practicing with this program.
YOGA AND STRETCHING
7. CP1 or CP2 class of CorePower Yoga
The difficulty level is easy for CP1 and moderate for CP2.
The CP1 classes are more beginner and the CP2 ones are much faster and harder. All of these classes have a core focus in the middle and end with a savasana which is the best part. CorePower's classes just last in less than an hour, and the free online selection changes every week.
8. 30-minute Y7 power yoga workout.
The difficulty level is moderate.
This exercise has pretty quick flow moves and includes some balance with a lot of core. It will make your body feel great. Make sure you are breathing properly and your form is correct. This one is not for beginners as well.
RESISTANCE
9. Les Mills Training Strength
This is a streaming service provided by Les Mills On Demand for 30 days for free.
Equipment requires a mat and one or two dumbbells.
The difficulty level is Moderately hard.
This particular workout is designed just for Les Mills On Demand members, so it's not something you can find easily in a gym. It lasts under 40 minutes long, and you can use one weight, two weights, or even a barbell. There are effective sessions for cardio, for strength, for plyometrics, and even for stretching. It's still pretty darn difficult, with plenty of options, so this is not for newbies. I loved this workout and will return to do it soon. The instruction is excellent and easy to follow.
10. 30-minute full-body weights workout from a Nike Master Trainer
Equipment: A mat and two medium or heavy dumbbells.
Difficulty level: Moderately hard.
This workout is so well done. It's divided into two parts, beginning with slower strength moves, then gradually moving into faster moves. I really enjoyed the sequencing, simplicity, and effectiveness of the training because all the circuits are repeated. And all you need is a set of medium dumbbells. I do exercise with this at the weekend and really liked it.
Thank you so much for reading this whole post with a list of free at-home workout videos! Hope you have an effective exercise time!