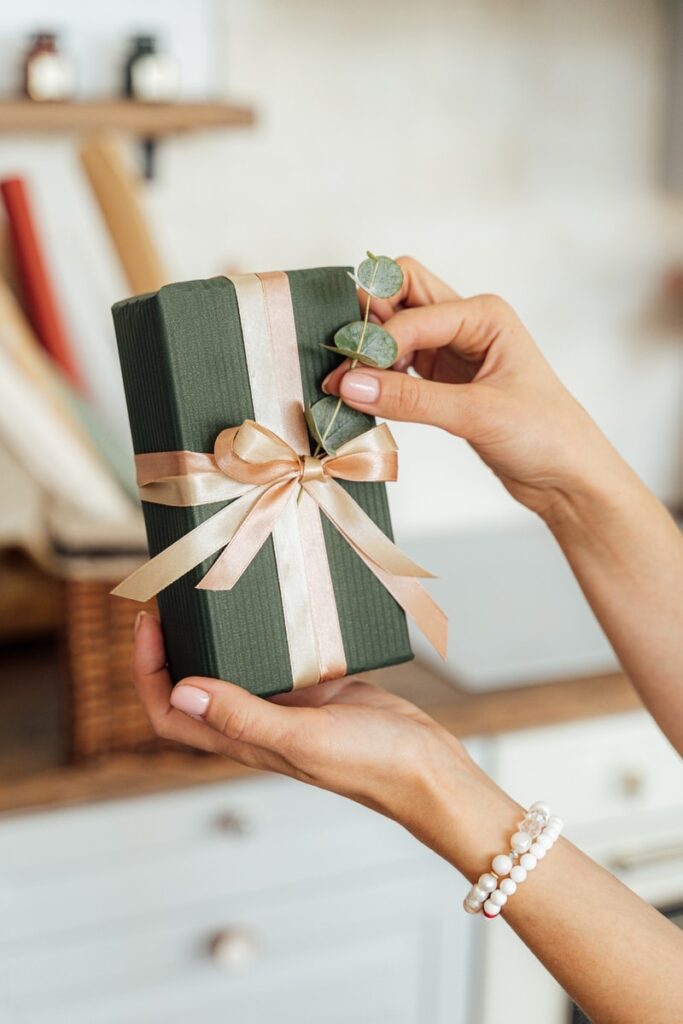 Are you looking for fitness gifts to give your workout-loving friend or family member? If so, look no further. We have a list of the best fitness gifts they will love and use every day in the gym. Check out our top picks below:
1. Powerbeats Pro True Wireless Bluetooth In-Ear Sport Headphones with Mic/Remote
These bright headphones have excellent sound quality with a nice design that won't fall out of your ears while running or working out. They're also sweating and water-resistant so you don't have to worry about them getting ruined.
Your recipient can enjoy hassle-free listening for up to nine hours on a single charge with its powerful battery. The earbuds also boast five minutes of charging that provides an hour of playback when the battery runs low.
The set comes in four colors: black, white, navy, and moss.
2. The Journal
This journal is the perfect way for your workout lover to document their progress, set goals, and track what works best for them. It's also filled with helpful tips and workouts that they can follow along with.
3. The fitness tracker
The best tracker that tracks steps, sleep, even outdoor runs with built-in GPS. It has nice looks, a touchscreen that automatically adjusts to lighting conditions, solid battery life of up to 7 days, and it's waterproof and swim-proof.
In addition, it monitors heart rate and has a special mode for pregnant women.
4. Electric toothbrush
An electric toothbrush is more effective for clearing plaque and not receding gums from too much pressure like a manual toothbrush. This one has different modes for sensitive teeth and gums, deep cleaning, whitening, and even massage mode.
5. Grippy socks
This is a perfect gift for pilates or barre. These socks have durable grips along the bottom for stability during pilates or lounging around the apartment.
Besides, the socks are made from moisture-wicking fabric that keeps feet dry and comfortable.
6. Mini massage gun
This item is for quick pre-and post-workout muscle relief, it is a handy, easy-to-use option that provides quite the punch in such a little package. The price is affordable so it's a great starting point for anyone looking for their first massage gun.
You can also use it on other areas of the body for relief such as your neck, back, and feet.
7. A machine-washable yoga mat
This is a washable yoga mat, and it is a true game-changer when it comes to the machine-washable aspect.
The Teddy provides a soft surface for landing and has a natural rubber bottom to avoid mid-workout slips.
Your friend can roll it up and take it with them wherever they go.
8. TRX GO Suspension Trainer
This product is the best fit for those who have limited workout space or need a training system they can use when traveling.
It is easy to set up and attach to tree limbs and to doors in rooms. Your workout with this will be fun and easy to perform but gives good results.
9. GoxRunx Jump Rope Skipping Rope
Jump Rope is an exercise that can burn a lot of calories. This item is designed with an adjustable rope that allows you to tailor the length to your needs. It's long enough for people over six feet tall—and a great gift for under $20.
Your giftee can use this rope for a high-intensity workout that targets the entire body or just to jump their way to fitness.
10. A personal blender
This is a great gift for smoothie lovers. Nothing makes you enjoy more veggies and fruits full of minerals and vitamins than smoothies.
This NutriBullet is strong and compact, it's suitable for small spaces and your giftees can bring it with them anywhere.
This item is made to ensure even blending, it can quickly break down the toughest vegetables and fruits for smoothies with no chunks or pulp.
Conclusion
The only thing more difficult than selling is getting your prospects to buy. That's why we created this list of 10 fitness gifts for workout lovers. These items will be perfect for the active person in your life and they include a variety of options that all have different features, benefits, and prices. Whether you want to give an affordable gift or splurge on something more luxurious, there are plenty of choices here!