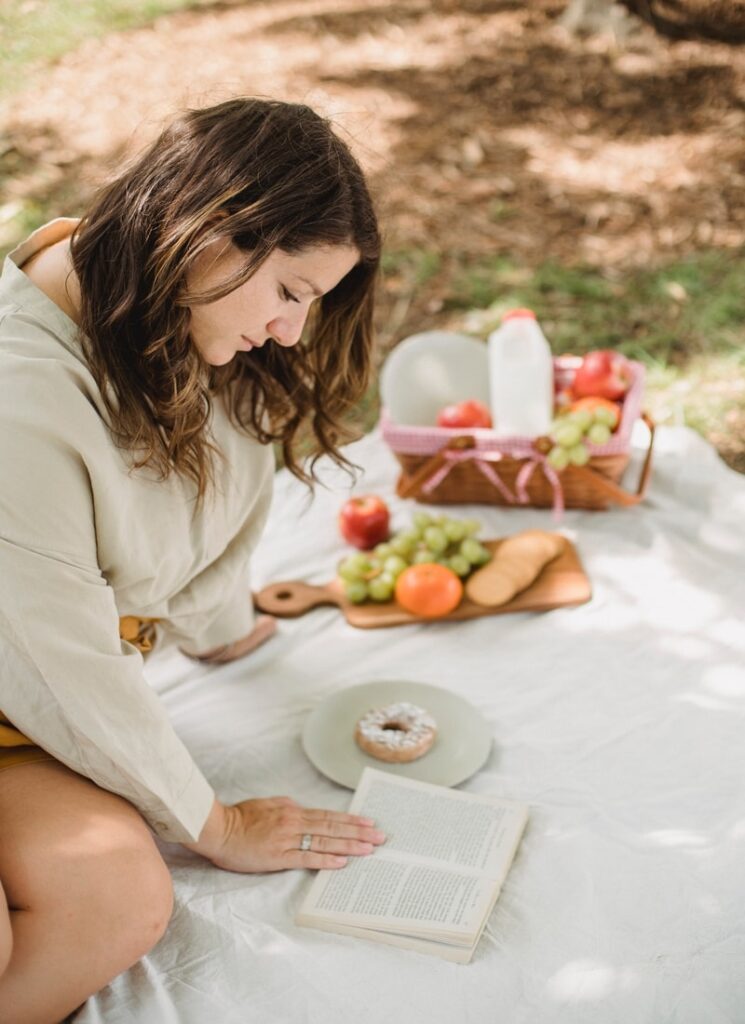 Meeting the demands of your daily life while also trying to maintain a healthy lifestyle can be a challenge. When work, school, or other commitments start to pile up it's easy for your healthy living practices to become less of a priority.
If someone has taken too many responsibilities and neglected their own health and wellness, they're destroying their life.
Healthy living is maintaining necessary self-care while also accomplishing daily tasks which need to get done. Self-care simply means putting your health and wellness first – mentally and physically, and thinking about the short as well as long term impacts on your daily decisions.
So here, I will cover 6 straightforward healthy lifestyle tips for people who find themselves with limited time, but still want to stay on top of their health!
1. Set a daily exercise routine
Exercise is defined as any movement that makes your muscles work and requires your body to burn calories.
There are many types of physical activity, including gyming, swimming, running, jogging, walking, and dancing, etc. Figure out what is optimal for you and set the habit of attending a quick morning class or sacrificing some TV time for a fast gym session.
Exercise regularly has been shown to have many health benefits, both physically and mentally. It may even help you live longer, feel happier, lose weight, strengthen muscles and bones, increase your energy levels, reduce your risk of chronic disease, help skin health, improve relaxation and sleep quality.
Besides joining in outdoor activities, you can even try doing some exercise at work, it's a great way to ensure you're getting some physical activity while also thinking about what you need to do for the day.
2 Have Healthy Eating Habits
A healthy eating habit is to balance and maintain proper macronutrient and micronutrient intake. Calories are important, and you can use apps to track them will help. It's safe to say healthy eating entails consuming foods across the full-color spectrum, and ensuring enough high-quality protein is being consumed.
Besides, you should avoid snacking altogether and stick to more nutritious meals.
The bag of chips or chocolate bar is tempting as it may be, try to resist them and find a healthy alternative that you also enjoy eating. Fruits and veggies are a good place to start for a nutritionally fulfilling yet delicious snack.
A handful of nuts or a crunchy snack like smokey roasted chickpeas are a great way to satisfy your chip cravings.
3 Switch off from technology before bed
Giving yourself time without technology is essential to relax your brain after a busy day. You then have more time to unwind and catch up with loved ones or with yourself.
Besides, you can allow yourself a specific time to reflect on the day and treat yourself to a peaceful night's sleep for the next challenging day.
Numerous studies have found that using your phone before bed is harmful to your overall health, so let's break it down and see why.
Here are some negative impacts when people use high-tech devices at night.
Blue light is harmful to your eyes: The blue light emitted by your cell phone screen makes it even more difficult to fall asleep and wake up the next day.
Increases alertness at night: Keeping your mind engaged by scrolling through your phone can trick your brain into thinking it needs to stay awake.
Less alert in the next morning: Since you spent that extra time staying awake scrolling instead of sleeping, now you're going to be more sluggish and less alert for the next day.
Reduces the total amount of REM sleep: The text alerts, game notifications, or email buzzes can interrupt your deep sleep. So you need to try putting your phone on "do not disturb" mode or silent when you go to bed.
4 Use Supplements
I strongly believe the best way to absorb essential vitamins, minerals are from food. However, supplementation is a great alternative for those who cannot consume all of the micro-nutrients from daily meals.
Important vitamins to consider are D3, B6, B12, Vitamin C, Vitamin A Magnesium, Calcium, Protein, and others. Make sure you do your research prior to purchasing any supplement, to ensure it is suitable to what your body really needs.
5 Spend Time In Nature
Forest and Nature Exposing is extremely effective in treating physical health and especially mental health.
The study data shows that spending more time in green spaces helps reduce levels of stress, lower heart rate, reduce risk of coronary heart disease, lower blood pressure, lower cholesterol, reduce risk of type II diabetes, reduce all-cause mortality and death from heart disease.
Even more amazing data was found in women who were pregnant – more time spent in forestry was linked to reduced risk of "small size for gestational age" in the baby as well as preterm birth.
6 Cook quick meals
Cook meals at home rather than eating junk foods plays a vital role in improving your health. There are plenty of fast recipes available that can save you time while also providing you with nutritious sustenance for your busy schedule.
Make the most of the weekends to plan out your meals for the week and even preparing some ingredients in advance would save you more cooking time.
Healthy meals will ultimately give you more energy and keep your body and mind feeling healthy and productive.
One more tip to note is don't overcook the meat. Not many are aware of this, when you overcook food, and meat, in particular, you are welcoming unnecessary and unwanted carcinogens.
The bottom line
Although it may be easy to get overwhelmed by the tasks that you have to complete in everyday life, it is important to also stay on top of your health as best you can. Try incorporating these 6 tips into your daily routine, they will benefit you in different ways.
If you haven't been taking your health and longevity seriously, now's the time to start! You can take small steps each day to make improvements, and over time, those will compound to huge results.
Look back in a year, two years, 5 years and be blown away at how much healthier and happier you are after having executed a strategy for healthy living!