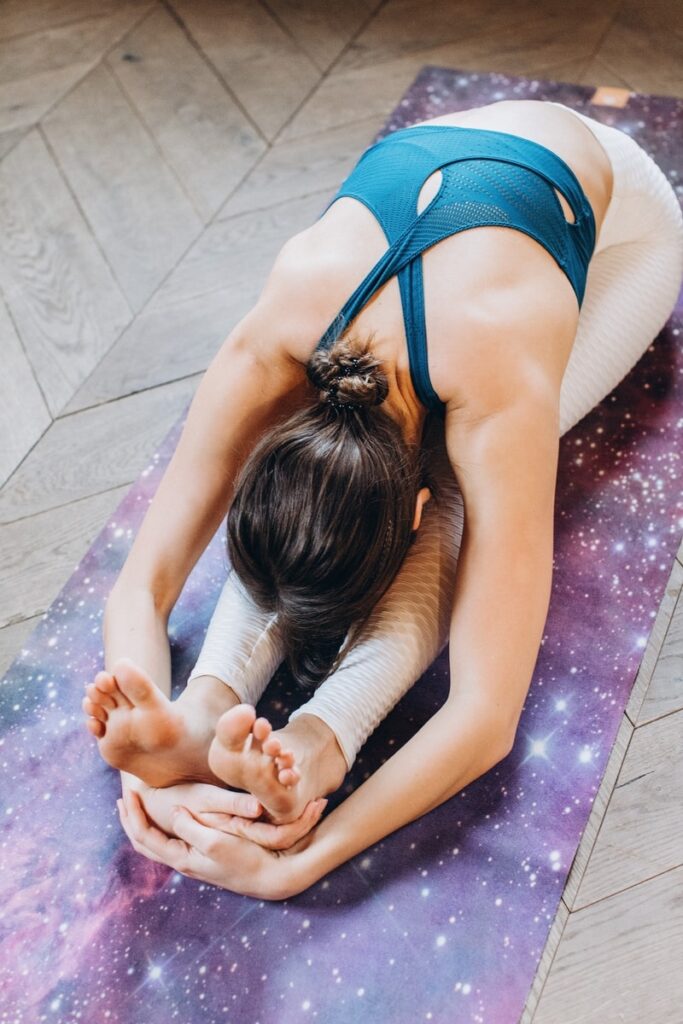 Working out in a gym with a trainer and equipment is the best way to get you into shape, but don't underestimate the power and the benefits the home workout can bring to you.
Like you don't have to pay for a gym membership or for expensive studio classes and you can cut down the transportation cost.
However, a home workout warrior needs to follow some basic safety rules to maximize the results and avoid hurting yourself.
Let's get started!
Workout tip 1: Create a space
Setting up a mini space in the room for a workout is a great way to make sure you get the best results during your exercise time. People commonly get injured is by kicking or falling on furniture around. This means you have to clear the area where you will work out.
Besides, I believe you don't want to limit your range of motion or stifle your ability to stretch out just because there's not enough room around you.
For testing the space, roll out a yoga mat, stand in the middle, and open your arms to your full wingspan to make sure that you won't touch anything over as you move. Then place any exercise kit such as dumbbells in a basket next to your mat to keep everything easy to pick.
Workout tip 2: Change your shoes
When everyone works out indoors, they'll see their shoes don't get dirty and it's hard to notice that they are worn down. Wearing the same shoes regularly causes wear and tear on the insides, soles, and functionality, and this can lead to common knee and ankle pain.
The advice here is you need to replace the sneakers that have been wearing to all workout classes for six months or more. Try to wear cross trainers for cardio exercise and flatter sneakers when you're practicing weightlifting. With HIIT (high-intensity interval training) that includes both cardio and weights, go with the cardio cross trainers, with padding and lateral support. Running shoes don't have great lateral support, so just use it if you're running.
Workout tip 3: Only buy key equipment
If you're working out for a short time and think that you'll pursue this journey for the long term, it's time to invest in a kit to gain higher outcomes.
You don't need to buy everything that a gym has. Most home exercises can be well done with a set including heavy dumbbells, lightweights, and resistance bands. They don't take up too much of your room and do not cost you much.
Workout tip 4: Avoid barefeet workout
Many of you may not aware that workout with bare feet applies a lot of pressure, especially on wood or tile as it can lead to injuries in the ball of the foot, which my friend experienced herself.
You can do some heavy weightlifting in your bare feet because it challenges your proprioception and even recruits more muscle activation, but this is only a good one if you are an experienced exerciser and have proper form nailed down.
If you're doing exercise at home and are at the beginner or intermediate level, I advise you to wear sneakers all the time. That way, you won't be putting too much pressure on your feet bones when they aren't used to that kind of feeling. I'm not saying you need to have expensive shoes, but it should be sneakers that ensures your feet are a bit more protected from impact.
Workout tip 5: Don't skip the warm-ups
I know many of you usually want to start the workout as quickly as you can to save time and don't lose motivation or get any distractions.
Although warm-ups probably won't help much with burning calories or building muscle, skipping a proper warm-up could increase the risk of injury and won't get you a good workout result.
A lot of workout programs will include a warm-up for you to follow, but some do not. And if they don't, it's up to you to do some arm circles, kicks, chest openers, and hip openers, and maybe even some foam rolling before you get started.
Here are some benefits proper warm-ups can bring to you:
help to increase body and muscle temperature
help you to mentally prepare
increase your flexibility, which will help with other exercises
be ready to tackle the heavy-duty workouts
Popular warm-up exercises you can try like jogging on the spot, cycling, or simply performing your workout at a much slower pace and static stretching to prepare your body.
Workout tip 6: Eliminate distractions
While doing a home exercise, you may be easily distracted by many factors including pets, phone, sound, TV, family members – which can make your workout be short and less productive.
Take action to minimize the distractions like locking the door, turning phone airplane mode, inform everyone about your exercise time.
Workout tip 7: Check your form
It might be easy to let your form slip as there is no one watching you and no one to correct you in the comfort of your own home. A full-length mirror is an important item that you should invest in. That way, you can see your full body moving and make sure your exercise postures are correct to avoid injury.
Make sure you research carefully workout movements then you can do it the right way. Do not round your shoulders during rows or let your chest drop too much in squats, etc.
However, to check on your form, recording yourself doing your workouts by using your phone is also a good way as you can play it back to see if you are doing anything out of the ordinary and show the video to a friend, trainer, or group fitness instructor to get feedback.
Workout tip 8: Train in the morning
An early-morning workout is much better than the evening as it can help you to stay motivated, especially when you get up between 6 am and 7 am to complete a 30-minute workout before leaving the house. You can then spend the rest of your day without worrying about exercising.
Workout tip 9: Wear workout clothes
Sweat-wicking fabrics from workout clothes not only pull the sweat off your body, but they don't weigh you down, so you don't get overheated. In addition, getting dressed in real workout clothes gives you a little mental and motivational boost.
Supportive sports bras must be your top priority if you don't want to start a workout with a regular bra and then decide to skip the exercise.
Workout tip 10: Track progress with a fitness journal
Get in to a dream shape is a journey that require time and efforts, so it would be more effective if you can schedule your workouts, track your goals and progress to see how far you have moved and how hard you have tried. This would be a kind of motivation, inspirartion for you to keep moving forwards.
The bottom line
Those are 10 tips I would love to share with you.
Hope you already get some ideas to improve the home workout
If you have any suggestions, please leave the comment below
Thank you so much for reading till the end~