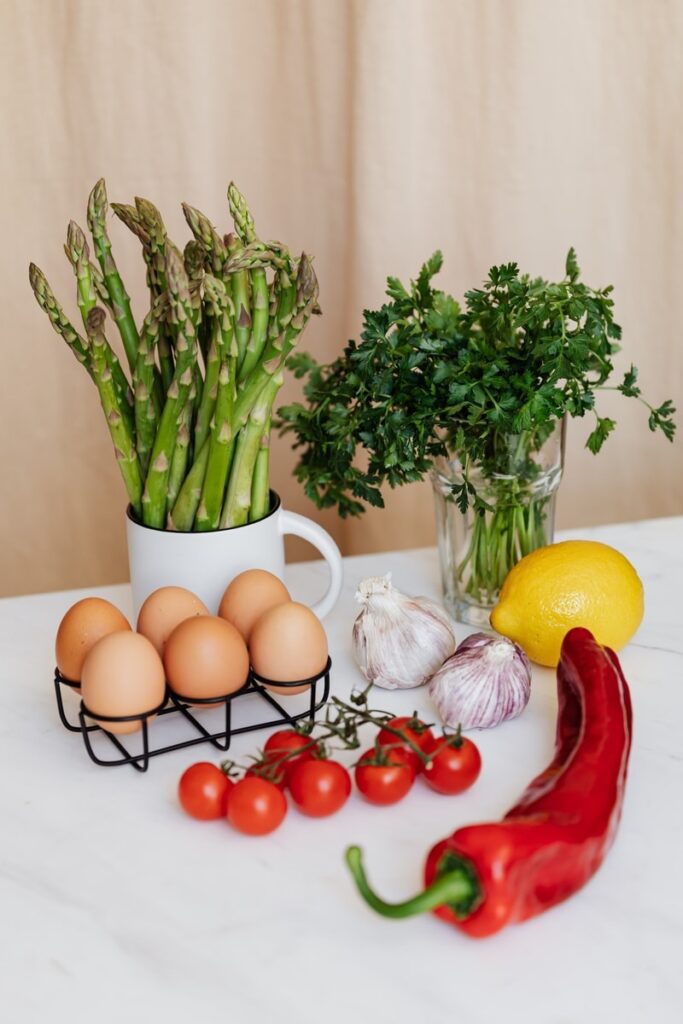 It is much better to get all of the essential nutrients from daily foods instead of the medicine cabinet, but the fact is meeting body nutrition needs all of the time is not possible.
One study in 2002 found that vitamin deficiencies are commonly linked to chronic diseases. A complete diet may not give us enough nutrients we need for our physical and mental strength. That's why many people turn to look for vitamins and supplements.
For starters, a daily multivitamin can help provide a good foundation for your health. It can also protect you when you're having stress, sleeping poorly, or not taking vegetables and getting regular exercise.
However, with so many vitamins and mineral combos sold out there, how do we know exactly what to look for? Luckily, you don't need an advanced degree in nutrition to figure out which multi is worth taking with. In this article, with support from four nutrition experts, we provide seven vitamins you should have, no matter what brand you choose.
There are two groups of vitamins our bodies need: fat-soluble vitamins and water-soluble vitamins. We have to take both types then the bodies can function properly.
Water-soluble vitamins need water and fat-soluble vitamins need body fat to be absorbed and used by organs. Vitamin A, vitamin E, and carotenoids are all fat-soluble vitamins.
Because these vitamins require fats to be used. Having less healthy fats in the meal can lead to fat-soluble vitamin deficiencies, which causes disease and malnutrition. Thus, we must have a diet with healthy fats to absorb more fat-soluble vitamins.
Below is the list of essential vitamins you need to take in on the daily basis, let's check them out!
Vitamin D
Vitamin D is important for the healthy growth of bone. This vitamin is usually added to calcium supplements as it helps our bodies absorb calcium.
Actually, vitamin D is not easy to get from foods. Our bodies can create it when we're exposed to sunlight or we can take in vitamin D from supplements.
A deficiency of vitamin D will increase the likelihood of getting sick, bone and back pain as well as hair loss. 15 minutes exposed to sunlight each day is the best option to get your fix. ​Vitamin D can be found in some fatty fish like salmon or tuna, as well as beef liver, cheese, and egg yolks.
Some foods like milk and cereals are now fortified with vitamin D as well. The easiest way to get your vitamin D is with a daily fish oil supplement.
The National Institutes of Health (NIH) recommends that children 1-13 years of age and adults 19-70, including pregnant and breastfeeding women, get 600 IU of vitamin D per day. Older adults should get 800 IU
Magnesium
Magnesium is an essential mineral that we can absorb from food, supplements, or even some medications. It is best known for being important to our bone health and energy production. Our bodies need a sufficient amount of magnesium to:
keep our muscles and nerves working
control blood sugar levels and blood pressure
ease sleep problems
make protein, bone, and even DNA
It's relatively easy to take in magnesium from our diets. Some foods that are rich in magnesium include green leafy vegetables, pumpkin, spinach, artichoke, soybeans, beans, tofu, brown rice, or nuts, and whole grains.
Magnesium can also be found in bottled water and cereals. White bread has commonly been stripped of most of the magnesium content but you can turn to whole wheat bread which is high in magnesium.
Our bodies will absorb about 25 to 35 percent of the mineral when we have magnesium-rich foods. Taking supplements is a good way to add magnesium. An adult should aim for only 270 to 350 milligrams per day.
Calcium
Calcium is best known for protecting our teeth and bones, but its benefits go far beyond skeletons. This mineral also helps:
our bodies' nerves and muscles work properly
protects against cancer, diabetes, and high blood pressure
Our bodies need to absorb calcium every day to protect our bones. However, blood also requires a certain amount of calcium in it for working, so when it's low, our blood will pull it from our bones. This keeps our blood safe and functioning but weakens the bones.
It's essential to have calcium-rich foods daily, especially for children and teenagers who are on the way to developing their height.
Your daily diet should be rich in these foods to get enough calcium.
Seafood
fortified cereals
cheese, yogurt, and milk
leafy green vegetables
nuts and nut butter
beans and lentils
The recommended amount of calcium per day is 1,000 mg for most adults.
Most of us can get enough calcium from food, however, according to a recent study, over 40 percent of the U.S. population doesn't get enough calcium from their diet. This means those people need to use supplements as a nutritional defense against losing bone density.
Iron
Iron is an important mineral our bodies need to receive every day to produce new red blood cells. Our red blood cells are responsible for bringing fresh oxygen all over the body. Some of the benefits of iron include:
increased energy
better brain function
healthy red blood cells
When we don't have enough iron, we will:
have anemia
feel tired and short of breath.
have learning problems and infections.
Those who eat red meats like lean red meat, chicken, turkey, and fish typically get enough iron. However, women who are in the menstrual cycle, going through puberty and pregnant commonly have higher blood needs, so they need to make sure they are taking enough iron from their diets or supplement.
Vegetarians and vegans may also want to make sure they're using multivitamins that have iron, especially if they're not replacing meat with other iron-rich foods.
Vitamin B12
Vitamin B12 is typically found in animal-based products. It helps keep the body's nerve and blood cells healthy and supports making DNA, the genetic material in all cells.
Not everyone needs to take this vitamin every day as our bodies can store it up to a couple of years' worth in our livers. Vitamin B12 binds to the proteins in our daily food and can be found in fish, shellfish, meat, eggs, and dairy products. It's usually not found in plant foods, but now some cereals have been fortified with vitamin B12.
This is why strict vegetarians and vegans are the groups who should take vitamin B12 by using supplements. Those with low levels of vitamin B12 will notice fevers and sweating.
Vitamin A
Vitamin A is crucial for our bodies, it is the generic term for a group of fat-soluble compounds highly important for human health.
Below are the benefits that vitamin A brings to us:
Protects Eyes From Night Blindness
Lower Risk of Certain Cancers
Supports a Healthy Immune System
Reduces Your Risk of Acne
Supports Bone Health
Improve measles and some types of cancer
Promotes Healthy Growth and Reproduction
Aid the proper growth and development of babies in the womb
Vitamin A compounds come in two different forms: preformed vitamin A and provitamin A.
First, there is provitamin A, which is the inactive form of the vitamin found in plants: darkly-colored fruits and vegetables like carrots, broccoli, cantaloupe, and squash. Once we eat those fruits and vegetables, our bodies convert the provitamin A into vitamin A that our tissues can use.
The second type is preformed vitamin A, which is known as the active form of the vitamin. It can be found in animal sources like dairy, fish, chicken, and meat. We can also get carotenoids from supplements, liver and fish oils, as well as palm oil, algae, and fungi.
Most multivitamins contain vitamin A, and women should aim for about 770 micrograms, men get 900 mcg, and children and adolescents 300–600 mcg of vitamin A per day.
Vitamin C
Vitamin C is an essential vitamin to boost your physical strength. While vitamin C may not prevent the cold or flu but it can shorten these sicknesses. It's also vital to form collagen that keeps your skin elastic and young-looking.
Here are some benefits Vitamin C brings to us:
Reduce your risk of chronic disease
Manage high blood pressure
Lower your risk of heart disease
Reduce blood uric acid levels and help prevent gout attacks
Prevent iron deficiency
Boosts immunity
Protects your memory and thinking as you age
Unlike other animals, humans can't produce vitamin C, so we need to take it in every day.
Oranges, grapefruits, lemons, bell peppers, tomatoes, broccoli, strawberries, kiwifruit, and cantaloupe are great sources of vitamin C.
To get the most vitamin C you need to enjoy the raw fruits and veggies such as having a nice fruit salad in the morning, then fresh bell peppers dipped in hummus for an afternoon snack. Heating and cooking your food can decrease the number of vitamins that your body can absorb as this vitamin is water-soluble.
The recommended daily intake for vitamin C is 75 mg for women and 90 mg for men.
Vitamin B6
Vitamin B6 is a water-soluble vitamin that helps the body produce myelin, serotonin, and norepinephrine, which are chemicals that help the brain send signals. It also aids in our cognitive growth, so don't forget to take it.
Here are some health benefits of vitamin B6, researched by science.
Improve Mood and Reduce Symptoms of Depression
Promote Brain Health and Reduce Alzheimer's Risk
Prevent and Treat Anemia by Aiding Hemoglobin Production
Be Useful in Treating Symptoms of PMS
Treat Nausea During Pregnancy
Prevent Clogged Arteries and Reduce Heart Disease Risk
Prevent Cancer
Promote Eye Health and Prevent Eye Diseases
Treat Inflammation Associated With Rheumatoid Arthritis
Some of the common symptoms like breast pain, depression, and anxiety could be eased by taking some vitamin B6 around that time.
Vitamin B6 deficiency is common which can lead to problems in the nerves, skin, and circulation, so make sure you're getting enough every day.
Vitamin B6 can be found in cereal, legumes such as beans or peanuts, vegetables, milk, cheese, eggs, and meat. It's highest in fish, beef liver, organ meats, potatoes, and starchy vegetables.
The bottom line
These are vitamins that we need to absorb on a daily basis to build strong physical and mental health. When it comes to taking in vitamins and minerals, remember to get them from food first. And supplements should be considered bonus boosters, not replacements for food.