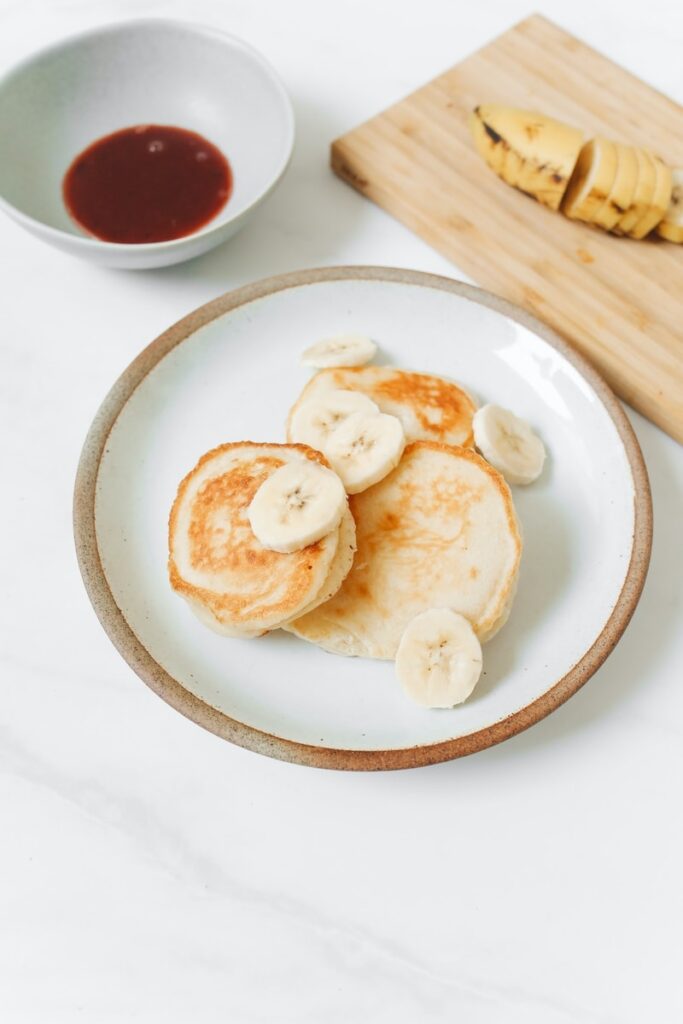 Bananas are important to our daily life. All the potassium, natural vitamins, and nutrients in it are so good for the heart, muscles, and digestive system. Here are some snack recipes you can enjoy with bananas.
1. Panfried cinnamon bananas
A banana alone can create a great energy spike, but why not make it a bit different. Try the Pan Fried Cinnamon Bananas which are perfect for a special breakfast or an afternoon snack. The recipe is quick and easy to cook.
This recipe will help to handle overripe bananas which some people often throw away. Use 3 ingredients with a skillet, and it's ready in less than 10 minutes.
Ingredients
Slightly overripe bananas.
Sugar or a sugar substitute like granulated Splenda
Cinnamon
Nutmeg – this is optional
Instructions
Slice the bananas. Spray nonstick spray on a skillet, heat over medium, then put the banana rounds into it.
Mix the cinnamon, sugar, and nutmeg in a small bowl
Sprinkle about 1/2 of the cinnamon mixture, then cook for 2-3 minutes until the bananas start to warm.
Flip the rounds, sprinkle the rest of the cinnamon mixture, cook for another 2 minutes until the bananas are warm enough.
You can add a little butter into the pan while it is heating and let it melt before you add in the banana rounds to get a good taste of butter.
2. Peanut Butter Banana Bites
This is another super easy recipe. You only need three ingredients, and no need to use kitchen equipment. It's done in 3 minutes.
Ingredients
Banana
Peanut butter or any other nut or seed butter you love
Granola
Instruction
Slice bananas into pieces.
Spread some peanut butter on top of each piece.
Dunk it in granola.
Enjoy it!
3. The Banana Egg Pancakes
This is the world's simplest pancakes recipe as it contains just two ingredients (egg and banana) and just takes several minutes from bowl to plate!
Ingredients
1 banana
2 eggs
Instructions
Mash up bananas in a large bowl.
Whisk eggs (using a fork is just fine!) and add to banana paste.
Fry gently in a pan on low-medium heat with a little heated oil or butter.
Then you can enjoy it with honey, some banana rounds. Simple and tasty.
4. Spicy Kiwi Banana Smoothie
A super simple and healthy smoothie. The combination of bananas and kiwi is high in vitamin C, iron, fiber, and potassium.
It's a great smoothie that will make you full so your body will not look around for bad snacks.
Ingredients
3 kiwi
2 banana
¾ cup of any milk (soy, almond, coconut, etc)
¾ cup low-fat yogurt
4 tbsp porridge oats
1 thumb ginger, fresh
1 tsp honey (if you like it that bit sweeter)
Instructions
Skin the kiwis – cut them into small pieces
Peel bananas then chop or grate the ginger.
Add fruits, oats, and ginger into a blender with the milk and yogurt.
Blend the mix
Enjoy it.
Delicious and tasty!
5. Peanut Butter Banana Ice Cream
This whole Yummy Ice Cream is just sweet, ripe frozen bananas that have been smoothed out in the blender with a little vanilla, a little cinnamon, and a good dollop of peanut butter creaminess.
Recently I've enjoyed it and the tase is so great, so today I'd like to share the recipe of this creamy banana dessert-ness.
Ingredients
3 large and ripe bananas
3 tablespoons of natural peanut butter
1/4 teaspoon of vanilla extract
a super teeny-tiny dash of cinnamon
sea salt
roasted peanuts as topping
Instructions
Cut the bananas into small chunks and freeze for at least 1-2 hours to make them solid. Transfer the bananas to a strong blender and blend until smooth and creamy. The sound will be very loud and intense since the bananas are frozen. Within a few minutes, you will see a thick, creamy ice-creamy mixture in the blender.
Add the peanut butter, vanilla extract, cinnamon, sea salt, and anything else you might like in there. Blend quickly to stir the ingredients all together then pour them into a glass. Top with additional peanut butter and crushed roasted peanuts.
Enjoy!